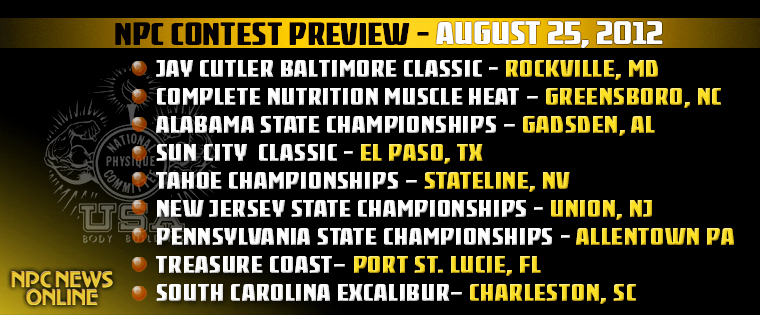 Nine contests will be held around the country in the NPC this weekend – see what's going on in your area!
NEW JERSEY STATE CHAMPIONSHIPS: UNION, NJ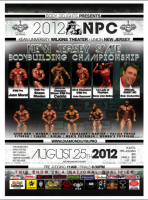 As far as guest posers go, it doesn't get much better than this, as some of the most intriguing competitors slated to participate in next month's Olympia will be on hand. Shawn Rhoden, on the heels of back-to-back wins in Tampa and Dallas, headlines the event while 2012 New York Pro Champ Cedric McMillan, Ben Pakulski and Jose Raymond also make appearances.

COMPLETE NUTRITION MUSCLE HEAT: GREENSBORO, NC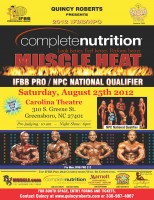 The national qualifier is held in conjunction with one of the final IFBB 212 Men's Bodybuilding contests of the Olympia qualifying season.

JAY CUTLER BALTIMORE CLASSIC: ROCKVILLE, MD

OTHER EVENTS THIS WEEKEND:
Alabama State Championships – Gadsden, Alabama
Sun City Classic – El Paso, Texas
Tahoe Championships – Stateline, NV
Pennsylvania State Championships – Allentown, PA
Treasure Coast – Port St. Lucie, FL
South Carolina Excalibur – Charleston, SC