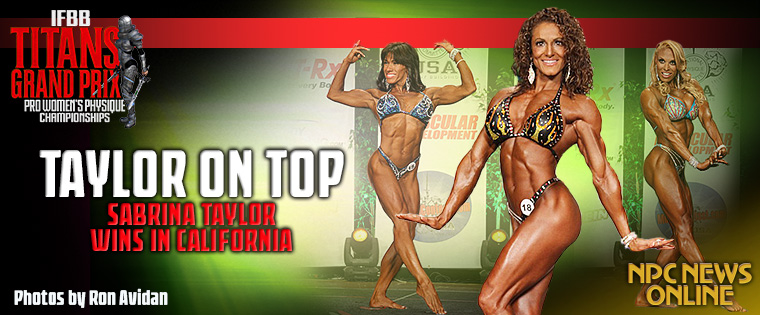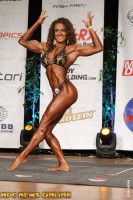 She placed third in her first – and only – IFBB Pro League Women's Physique competition in March, so Sabrina Taylor wasn't exactly an underdog pick to win the IFBB Titans Grand Prix on Saturday. But facing one of the biggest and deepest lineups of the year, one that included two previous contest winners in Patricia Mello and Karin Kimura, Taylor didn't enter as the obvious choice, either.
But from the moment she walked on stage for the afternoon prejudging, it was clear the much-improved Taylor was going to be tough to beat. Tighter, fuller and with just the right amount of new muscle since her last outing at the Pro Grand Prix, Taylor posed her way past Mello, Kimura and 17 other competitors to win the first contest of her nine-year pro career. Taylor, who made the switch from Figure to Women's Physique this season, earned her pro card by winning her class in the Fitness division at the 2004 NPC USAs.
Patricia Mello earned her second runner-up finish in Los Angeles. Mello, who won the Europa Show of Champions in April, placed second to Sara Hurrle at the Pro Grand Prix in March. Consistently criticized for being borderline too-hard for the division, Mello went a little too far in the other direction this time out.
Venus Nguyen, vastly improved from her 10th-place finish at the Pro Grand Prix, placed third while Keisha Wester (4th) and Susan Graham (5th) rounded out the top five.
Go here to see all of the photos from the Titans Grand Prix!
SCORESHEET
WOMEN'S PHYSIQUE